PHILLIPS COUNTERSUNK SCREW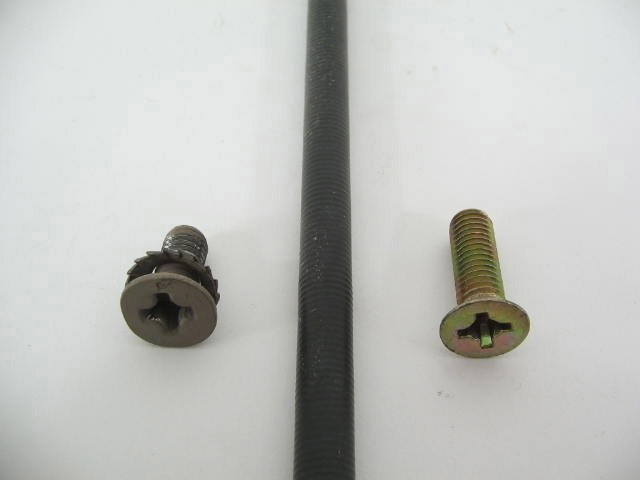 0013303711N
PHILLIPS COUNTERSUNK SCREW
Part Number: 0013303711N
Weight: 1.00 lbs
model: 124/X19/850 SPIDER/FIAT DINO
desc3: /500 F/500 L/500 R/BIANCHINA
desc2: /850 RACER/1200 TV TRASFORMABI

$8.25
Description
NEW - 124 MAIN SHAFT BEARING PLATE, X19, 850 SPIDER & RACER 4131108, 4131109, 4131110, & 4131114, DINO COUPE, 1200 TV TRASFORMABILE, DOOR HINGE, BIANCHINA DOOR HINGE HAS FLAT BLADED HEAD, 500 MAIN BEARING RETAINER,
SCREW.
8X1.25 MM THREAD, PHILLIPS TAPERED HEAD. PLEASE SPECIFY WHICH STYLE YOU WOULD LIKE WHEN ORDERING IF IT MATTERS TO YOU.
IF OUT OF STOCK THIS ITEM CAN BE RESTOCKED FROM ITALY IN 4-8 WEEKS. TO MAKE SURE WE GET ONE FOR YOU PLEASE FILL OUT & RETURN THE SPECIAL ORDER FORM FOUND
HERE
. LOCK WASHER USE 12606971.
REPLACES 000.01591, 000.01691, 4139241, 4147711, 14442121(?), & 13303511.
So you can estimate your shipping costs from www.ups.com or www.usps.com (this form required for all US Post shipments http://www.fiatplus.com/postal-agreement-pg-6.html ), this item weighs less than 1 pounds, and can be shipped in a 4 x 4 x 4 box.-
*
Reviews
Customer Reviews
This product has not yet been reviewed.